Tourist Authority – South Moravia
At the Tourist Authority – South Moravia we take care of informing people in the region, so that they know about all the opportunities that are offered to them in the tourism business. We prepare information materials. We present South Moravia inwards and outwards.
everything about Tourist Authority South Moravia
Portal for tourists south-moravia.com
On a gold platter, tied in red and blue ribbon. We serve you the beauty and uniqueness of South Moravia on our tourist portal. Plan a trip or vacation with us, taste the sinful goodies of the wine-growing regions, discover the warmth of local traditions. Just choose…
I wanna go to the webpage South Moravia
We show South Moravia to the world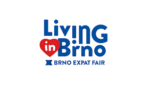 Expat Fair Brno
13. 06. 2020
Brno, Česká republika
More information
V dubnu 2020 se bude konat již druhý ročník veletrhu Brno Expat Fair, který připravuje Brno Expat Centre pro cizince žijící v městě Brně a jeho okolí. Každý cizinec zde bude seznámen s kulturními, vzdělávacími, volnočasovými či pracovními možnostmi, které se pro ně v Brně nabízejí. V rámci veletrhu proběhne několik seminářů, na kterých zazní mimo jiné i mnoho cenných informací pro ty, kteří plánují se v Brně usadit.
Aktuálně: Organizátoři festivalu přesouvají termín na sobotu, 13.6.2020, z důvodů bezpečnostních opatření.

TTG Rimini
14. 10. - 16. 10. 2020
Rimini, Itálie
More information
Veletrh v italském městě Rimini nabízí možnost prezentace destinací a služeb pro vstup na italský trh cestovního ruchu.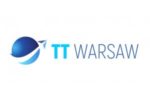 TT Varšava
26. 11. - 28. 11. 2020
Varšava, Polsko
More information
Veletrh ve Varšavě je zaměřen na B2C segment a je tak důležitou platformou pro setkání polských a zahraničních zástupců destinačního managementu, cestovních kanceláří s koncovými turisty a výletníky. Veletrh poskytuje příležitost navázat cenné vztahy, vyzdvihnout krásy destinací a prezentovat jejich nabídky široké veřejnosti.