Tourist Authority – South Moravia
At the Tourist Authority – South Moravia we take care of informing people in the region, so that they know about all the opportunities that are offered to them in the tourism business. We prepare information materials. We present South Moravia inwards and outwards.
everything about Tourist Authority South Moravia
Portal for tourists south-moravia.com
On a gold platter, tied in red and blue ribbon. We serve you the beauty and uniqueness of South Moravia on our tourist portal. Plan a trip or vacation with us, taste the sinful goodies of the wine-growing regions, discover the warmth of local traditions. Just choose…
I wanna go to the webpage South Moravia
We show South Moravia to the world

ITB Berlín B2B
07. 03. - 09. 03. 2023
Berlín, Německo
More information
Veletrh Internationale Tourismus-Börse Berlin, zkráceně ITB Berlin, je jednou z nejvýznamnějších světových událostí cestovního ruchu. Na rozdíl od předchozích let se bude veletrh konat 3 dny, a to výhradně ve formátu B2B. Jedná se o MICE a networkingové aktivity.
Na veletrh se podíváme díky spolupráci s agenturou CzechTourism.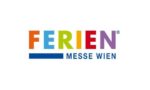 Ferienmesse Wien
16. 03. - 19. 03. 2023
Vídeň, Rakousko
More information
Ferien-Messe Wien, mezinárodní akce pro dovolenou, cestování a volný čas, je předním veletrhem cestovního ruchu v Rakousku. Pestrý živý program na jevišti, zábavné přednášky a filmové prezentace v cestovním kině a dětské zážitky dokonale doplňují prázdninové, cestovní a volnočasové prezentace vystavovatelů. 
Na veletrh se podíváme díky spolupráci s agenturou CzechTourism.

Holiday World Praha
17. 03. - 19. 03. 2023
Praha, Česká republika
More information
Mezinárodní veletrh cestovního ruchu HOLIDAY WORLD je nejvýznamnější akci svého druhu nejen v České republice, ale i v regionu střední Evropy. Na turistické zážitky lákají regiony České republiky a aktuální nabídky zájezdů do celého světa nabízejí desítky cestovních kanceláří a agentur. 
IWINETC
23. 03. - 24. 03. 2023
Tarragona, Španělsko
More information
Prezentace destinací, služeb a vín během jednoho a půl dne s možností osobních setkání s odborníky na vinařskou a kulinářskou turistiku z celého světa.
IWINETC a B2B workshop poskytuje možnost navázat dlouhodobé, ziskové obchodní vztahy a umístíte svou značku a společnost/organizaci do popředí a centra a jako autoritu v odvětví vinařské a kulinářské turistiky.