Tourist Authority – South Moravia
At the Tourist Authority – South Moravia we take care of informing people in the region, so that they know about all the opportunities that are offered to them in the tourism business. We prepare information materials. We present South Moravia inwards and outwards.
everything about Tourist Authority South Moravia
Portal for tourists south-moravia.com
On a gold platter, tied in red and blue ribbon. We serve you the beauty and uniqueness of South Moravia on our tourist portal. Plan a trip or vacation with us, taste the sinful goodies of the wine-growing regions, discover the warmth of local traditions. Just choose…
I wanna go to the webpage South Moravia
We show South Moravia to the world

Lebenslust
19. 10. - 22. 10. 2022
Vídeň, Rakousko
More information
Veletrh Lebenslust je zaměřený na širokou veřejnost (B2C) zejména na aktivní seniory (50+). V roce 2019 veletrh navštívilo více než 43 000 návštěvníků (převážně ženy). Mezi hlavní tematické oblasti patří kultura, wellness & beauty, zdraví, cestování, gastronomie, volnočasové aktivity, ad.

GO a REGIONTOUR
20. 10. - 23. 10. 2022
Brno, Česká republika
More information
Veletrhy GO a REGIONTOUR jsou největší národní prezentací cestovního ruchu v ČR.
Veletrh REGIONTOUR je hlavní prezentační platformou potenciálu cestovního ruchu v regionech České republiky. Je nosným projektem na podporu incomingu a domácího cestovního ruchu.
Na veletrhu GO se prezentují tuzemské i zahraniční cestovní kanceláře a agentury se zaměřením na výjezdovou turistiku. Souběžně s veletrhy probíhají Festival krajových specialit a regionální potraviny RegFoodFest a GO KAMERA – festival cestovatelských filmů, fotografií a publikací.
GO a REGIONTOUR je efektivním místem pro setkávání profesionálů v cestovním ruchu, jehož nedílnou součástí je kvalitní odborný doprovodný program i atraktivní doprovodný program pro širokou veřejnost.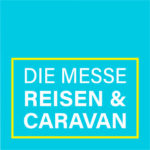 Reisen & Caravan Erfurt
28. 10. - 31. 10. 2022
Erfurt, Německo
More information
Veletrh "Travel & Caravan" je největší durynský veletrh cestování a karavanů. Je to akce pro celou rodinu a koná se jednou ročně v Erfurtu, hlavním městě Durynska. Návštěvníci zde mohou získat nápady na svou příští letní či zimní dovolenou. Mezi vystavovatele patří zástupci zemí, turistických oblastí, letovisek, hotelů, touroperátorů, cestovních kanceláří, kempů i dodavatelů příslušenství od vybavení jako jsou markýzy až po technické modernizace. Kromě toho jsou představeny nejnovější a nejinovativnější obytné vozy a obytné vozy příští sezóny. Výstavu doprovází prázdninová scéna s prázdninovými filmy a kulturními a lidovými vystoupeními.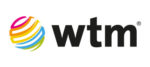 WTM Londýn
07. 11. - 09. 11. 2022
Londýn, Velká Británie
More information
World Travel Market London je jednou z největších obchodních událostí v cestovním ruchu v UK. Je určen pro odbornou veřejnost a každoročně jej navštíví více než 50 000 pofesionálů z řad destinací, touroperátorů, médií i influencerů.