Tourist Authority – South Moravia
At the Tourist Authority – South Moravia we take care of informing people in the region, so that they know about all the opportunities that are offered to them in the tourism business. We prepare information materials. We present South Moravia inwards and outwards.
everything about Tourist Authority South Moravia
Portal for tourists south-moravia.com
On a gold platter, tied in red and blue ribbon. We serve you the beauty and uniqueness of South Moravia on our tourist portal. Plan a trip or vacation with us, taste the sinful goodies of the wine-growing regions, discover the warmth of local traditions. Just choose…
I wanna go to the webpage South Moravia
We show South Moravia to the world

Events Club Forum 2023
11. 06. - 13. 06. 2023
Praha, Česká republika
More information
Obchodní platforma, jejímž cílem je vytvoření jednoho hlavního MICE fóra, které se každoročně koná v České republice a stává se důležitým místem setkání nákupčích a poskytovatelů služeb v oblasti kongresové turistiky. Druhý ročník Events Club Fóra, jehož organizátorem je společnost Europe Congress, proběhne ve dnech 11. – 13. června 2023.
Tato platforma poskytuje možnost potkat osobně nákupčí z celého světa a představit jim Brno a celý jihomoravský region. Součástí programu je také vzdělávací část plná nových tipů a poznatků z oboru.  Umožňuje zahraničním hostům vidět, zažít a ochutnat regiony Česka vlastními smysly!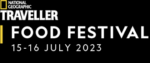 National Geographic Traveller Food Festival
15. 07. - 16. 07. 2023
Londýn, Velká Británie
More information
S pestrým programem nabízených akcí, od panelových diskusí po mezinárodní demonstrace jídla, vám festival umožní ponořit se do světa jídla a nasát kulinářské dobroty z Velké Británie, Středomoří, Karibiku a dalších zemí. Připravte se na sběr inspirace pro úžasné výlety po celém světě a objevte, co si dát, až tam budete.
Festival se bude konat v Londýně v Business Design Centre v termínu 15.-16.7. 2023.
Tato unikátní akce spojuje cestování, stolování a nápoje všech koutů světa. Ve dvou dnech se návštěvníkům představí desítky destinací a regionů, kteří odprezentují své gastronomické tradice a turistickou nabídku. Česká republika se na NGT food festivalu bude prezentovat již po třetí.
Food festival je zaměřen především na afluentní publikum magazínu National Geographic Traveller. V minulém ročníku každý den navštívilo festival téměř 6000 lidí.
Stěžejní částí veletrhu je právě ochutnávka národních či regionálních specialit, potravin či nápojů. Při vyhodnocení přihlášek budou upřednostnění ti partneři, kteří budou moci zabezpečit ochutnávku svými vlastními zdroji.
V rámci festivalu také proběhne speciální B2B event pro české partnery a pro zástupce UK travel tradu jako jsou tour operátoři, travel agents, média a influenceři.
Na veletrh se chystáme ve spolupráci s agenturou CzechTourism a ve spolupráci se statutárním městem Brnem.