Tourist Authority – South Moravia
At the Tourist Authority – South Moravia we take care of informing people in the region, so that they know about all the opportunities that are offered to them in the tourism business. We prepare information materials. We present South Moravia inwards and outwards.
everything about Tourist Authority South Moravia
Portal for tourists south-moravia.com
On a gold platter, tied in red and blue ribbon. We serve you the beauty and uniqueness of South Moravia on our tourist portal. Plan a trip or vacation with us, taste the sinful goodies of the wine-growing regions, discover the warmth of local traditions. Just choose…
I wanna go to the webpage South Moravia
We show South Moravia to the world

Travel Trade Day 2022
23. 05. - 24. 05. 2022
Karlovy Vary, ČR
More information
Agentura CzechTourism si Vás dovoluje pozvat na výroční incomingový workshop Czech Republic Travel Trade Day, který se bude letos konat ve dnech 23. a 24. května 2022 v Karlových Varech.
Letošní ročník pořádá agentura CzechTourism ve spolupráci s Destinační agenturou pro Karlovarský kraj – Živý kraj za podpory Karlovarského kraje.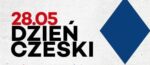 Český den ve Wroclavi
28. 05. - 28. 05. 2022
Wroclav, Polsko
More information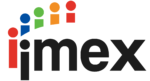 IMEX Frankfurt
31. 05. - 02. 06. 2022
Frankfurt, Německo
More information
Významný evropský veletrh incentivní a kongresové turistiky, kde se setkává největší množství odborníků z oboru cestovního ruchu a obchodu, zástupců firem, byznysmenů a vystavovatelů. Veletrh je doplněn o doprovodné akce jako jsou workshopy, prezentace, edukační semináře atd.

Events Club Forum 2022
20. 06. - 21. 06. 2022
Praha, Česká republika
More information
Nová obchodní platforma, jejímž cílem je vytvoření jednoho hlavního MICE fóra, které se bude každoročně konat v České republice a stane se důležitým místem setkání nákupčích a poskytovatelů služeb v oblasti kongresové turistiky. První ročník Events Club Fóra, jehož organizátorem je společnost Europe Congress, proběhne ve dnech 20. – 21. června 2022.