Tourist Authority – South Moravia
At the Tourist Authority – South Moravia we take care of informing people in the region, so that they know about all the opportunities that are offered to them in the tourism business. We prepare information materials. We present South Moravia inwards and outwards.
everything about Tourist Authority South Moravia
Portal for tourists south-moravia.com
On a gold platter, tied in red and blue ribbon. We serve you the beauty and uniqueness of South Moravia on our tourist portal. Plan a trip or vacation with us, taste the sinful goodies of the wine-growing regions, discover the warmth of local traditions. Just choose…
I wanna go to the webpage South Moravia
We show South Moravia to the world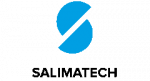 SALIMATECH
07. 02. - 09. 02. 2023
Brno, Česká republika
More information
Nový koncept potravinářských veletrhů pod značkou SALIMATECH přináší přehled o českých i zahraničních dodavatelích potravin, nejmodernějších technologií pro výrobu potravin, zařízení pro jejich zpracování, zařízení a vybavení gastro provozů, potřeby pro mlynářství, pekařství a cukrářství, velkoobchod a distribuci potravin.
SALIMATECH je určen pouze odborným návštěvníkům a koná se ve dvouleté periodicitě. Veletrh zároveň představuje platformu k výměně zkušeností při zavádění inovací v potravinářství.
Veletrh SALIMATECH doplní Mezinárodní veletrh obalů a tisku EmbaxPrint. Jedná se o vhodné spojení, protože vysoké procento produkce obalového průmyslu směřuje právě do potravinářství.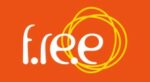 F.RE.E Mnichov
22. 02. - 26. 02. 2023
Mnichov, Německo
More information
Veletrh pro volný čas a cestování
Veletrh f.re.e je jednou z nejoblíbenějších spotřebitelských výstav v jižním Německu. Představuje vše, co souvisí s cestováním a rekreací v celé své rozmanitosti a zve návštěvníky k bezprostřední zkušenosti v četných dobrodružných světech.
Naleznete zde turistické organizace, hotely a penziony, klubová zařízení, prázdninové domy, cestovní kanceláře, tipy na cestování po vodě, dovolené na koni, golfovou turistiku, wellness pobyty, doprava. Tématy jsou dopravci, mobilita, cvičení a fitness, zdravá výživa, krása a péče o tělo, well-being a alternativní medicína, lékařství, wellness, lodě a příslušenství, vodní turistika, chartery, kanoistika, kajaky, šlapadla, surfování, pádlování vestoje, potápění, veslování, rybaření, obytné vozy, karavany, příslušenství vozidel, kempování vybavení, kempy, horolezectví, trekking, outdoor, sportovní zařízení, jízdní kola, vybavení a doplňky, oblečení a obuv.
TRAVEL
23. 02. - 26. 02. 2023
Budapešť, Maďarsko
More information
Největší turistická atrakce v Maďarsku probíhá současně s veletrhy karavanů a tématem bude také cyklo a zdravotní turistika. Naposledy poskytla výstava Travel příležitost pro 2 200 odborníků setkat se, navazovat vztahy a poznávat trendy a tendence na trhu a přilákala celkem 27 000 návštěvníků.
Výstava bude mít také hlavní téma – udržitelnost v cestovním ruchu – protože současná situace učinila prioritu udržitelného provozu, což znamená i snižování ekologické stopy, udržitelnost a sociální odpovědnost. Hostem bude BalatonBike365 – Na kole po celý rok kolem Balatonu! Odborné fórum pro zdravotní turistiku pro profesionály bude diskutovat o udržitelném rozvoji. Hlavním cílem konference je poskytnout ucelený obraz o mezinárodních i domácích trendech a tendencích ve zdravotním cestovním ruchu, prezentovat dobré postupy pro udržitelný rozvoj.

Dovolená
03. 03. - 04. 03. 2023
Ostrava, Česká republika
More information
Inspirujte se, kam na dovolenou, kam poslat děti na prázdniny nebo byste si chtěli udělat pěkný víkend? Přijďte se inspirovat na veletrh cestovního ruchu. Dovolená v Česku, turistika, regionální potraviny, kulturní památky, příhraniční cestování a hlavně bohatý doprovodný program a spousta soutěží o hodnotné ceny. Tématy jsou: cestování, poznání, dovolená, turistika, dobrodružství – to vše na vás čeká na Černé louce. Souběžně probíhá i Knižní festival Ostrava.