Tourist Authority – South Moravia
At the Tourist Authority – South Moravia we take care of informing people in the region, so that they know about all the opportunities that are offered to them in the tourism business. We prepare information materials. We present South Moravia inwards and outwards.
everything about Tourist Authority South Moravia
Portal for tourists south-moravia.com
On a gold platter, tied in red and blue ribbon. We serve you the beauty and uniqueness of South Moravia on our tourist portal. Plan a trip or vacation with us, taste the sinful goodies of the wine-growing regions, discover the warmth of local traditions. Just choose…
I wanna go to the webpage South Moravia
We show South Moravia to the world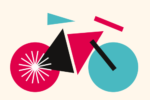 Argus Bikefestival Wien
02. 04. - 03. 04. 2022
Vídeň, Rakousko
More information
Bike festival ve Vídni je největším evropským sjezdem bikerů, cyklistů, ale i rekreačních výletníků.
Argus Bike Festival vznikl v roce 1999 a v průběhu let se stal největším cyklistickým festivalem v Rakousku. Jedinečná platforma pro všechny milovníky kol se měl uskutečnit během posledního víkendu v květnu 2021, ale festival se přesouvá na další rok. V roce 2022 veletrh proběhne v online prostředí.
Základem akce je jako vždy veletrh se zhruba stovkou vystavovatelů, možnostmi testování elektrokol, kargo kol a vysokou kulinářskou kvalitou pečlivě vybraných streetfoodových food trucků, které přispějí k příjemně stráveným chvílím.