Tourist Authority – South Moravia
At the Tourist Authority – South Moravia we take care of informing people in the region, so that they know about all the opportunities that are offered to them in the tourism business. We prepare information materials. We present South Moravia inwards and outwards.
everything about Tourist Authority South Moravia
Portal for tourists south-moravia.com
On a gold platter, tied in red and blue ribbon. We serve you the beauty and uniqueness of South Moravia on our tourist portal. Plan a trip or vacation with us, taste the sinful goodies of the wine-growing regions, discover the warmth of local traditions. Just choose…
I wanna go to the webpage South Moravia
We show South Moravia to the world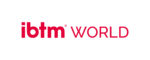 IBTM World
29. 11. - 01. 12. 2022
Barcelona, Španělsko
More information
Veletrh IBTM patří v současné době k nejvýznamnějším MICE veletrhům cestovního ruchu. Předpokládaná účast je více než 3000 vystavovatelů. Veletrh je určen pouze odborníkům.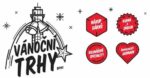 Vánoční trhy
09. 12. - 18. 12. 2022
Brno, Česká republika
More information
Vánoční atmosféra, inspirace pro nákup dárků, zábavný doprovodný program – to vše nabídnou v prosinci 2022 Vánoční trhy na brněnském výstavišti.
Nákupy dárků
téměř 300 prodejců
široký sortiment zboží – móda, hračky, dekorace, vybavení domácnosti, kosmetika a další
komfortní prostředí pavilonů F a G1
Řemeslnický jarmark
výrobky přímo od tvůrců – keramika, sklo, bižuterie a další
Hudba a zábava
pestrý doprovodný program na pódiu, který potěší děti i dospělé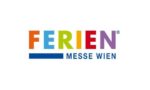 Ferienmesse Wien
16. 03. - 19. 03. 2023
Vídeň, Rakousko
More information
Ferien-Messe Wien, mezinárodní akce pro dovolenou, cestování a volný čas, je předním veletrhem cestovního ruchu v Rakousku. Pestrý živý program na jevišti, zábavné přednášky a filmové prezentace v cestovním kině a dětské zážitky dokonale doplňují prázdninové, cestovní a volnočasové prezentace vystavovatelů. Ročník 2022 byl bohužel zrušen.

Holiday World Praha
17. 03. - 19. 03. 2023
Praha, Česká republika
More information
Mezinárodní veletrh cestovního ruchu HOLIDAY WORLD je nejvýznamnější akci svého druhu nejen v České republice, ale i v regionu střední Evropy. Na turistické zážitky lákají regiony České republiky a aktuální nabídky zájezdů do celého světa nabízejí desítky cestovních kanceláří a agentur.